WhatsApp is a popular messaging app used by millions of people around the world. And with the recent release of the WhatsApp API, developers can now create their own apps that integrate with WhatsApp. This means that you can now add WhatsApp functionality to your own app, giving your users a whole new way to communicate.
If you're a developer and you're interested in integrating with WhatsApp, you're in luck. In this article, we'll give you a quick rundown of everything you need to know to get started with the WhatsApp API. We'll cover everything from registering as a developer to creating your app and getting it approved by WhatsApp. So, let's get started.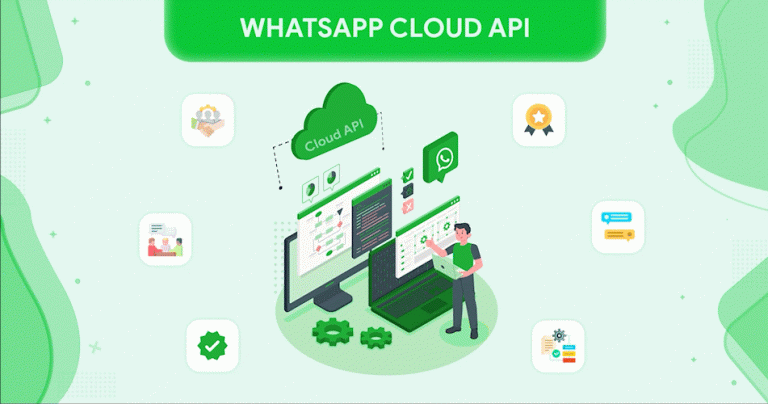 What is the WhatsApp API?
The WhatsApp API is a platform that allows businesses to communicate with their customers through the WhatsApp messaging app. businesses can use the API to send messages, make calls, and even create custom bots. The WhatsApp is still in its early stages, but it has already been used by several companies to great success.
How Developers get started with the WhatsApp API?
WhatsApp offers a powerful API that allows developers to create chatbots, automate messages, and even build their own WhatsApp-based applications. If you're a developer and you're looking to get started with the WhatsApp API, here are a few quick and easy steps to get you started.
The first step is to create a WhatsApp Business Account. You can do this by going to the WhatsApp Business website and signing up for an account.
Once you have a WhatsApp Business Account, you can then register for a WhatsApp account. To do this, you'll need to provide some basic information about your business, such as your company name, your website, and your contact information.
Once you have a WhatsApp account, you can then start developing your WhatsApp-based application.
Benefits
The WhatsApp API (Application Programming Interface) is a powerful tool that allows businesses to integrate WhatsApp messaging into their existing communications systems. Here are benefits of using the WhatsApp API:
Reach a wider audience: With over 1.5 billion active users, WhatsApp is one of the most popular messaging platforms in the world. By using the WhatsApp, businesses can reach a wider audience with their messages.
Cost-effective: The WhatsApp is a cost-effective way to communicate with customers and prospects. It is much cheaper than traditional SMS (Short Message Service) or MMS (Multimedia Messaging Service) messaging.
How to use the WhatsApp API to improve customer support?
With the WhatsApp, businesses can send automated messages to customers, provide customer support through chatbots, and even offer live chat support.
Here are a few steps on how businesses can use the WhatsApp to improve customer support:
Integrate the WhatsApp API with your customer support software.
Use automated messages to keep customers updated on their support tickets.
Use chatbots to provide quick and easy customer support.
Offer live chat support for customers who need more assistance.
Conclusion
For developers, Technology startups, CTOs who are looking for a messaging platform that can help you reach your customers across multiple channels, send champ is the best option. With Send champ, you can send messages via WhatsApp, SMS, email, and voice – all without any coding skills. Plus, send champ offers a variety of features to help you grow your business. Sign up today to get started.